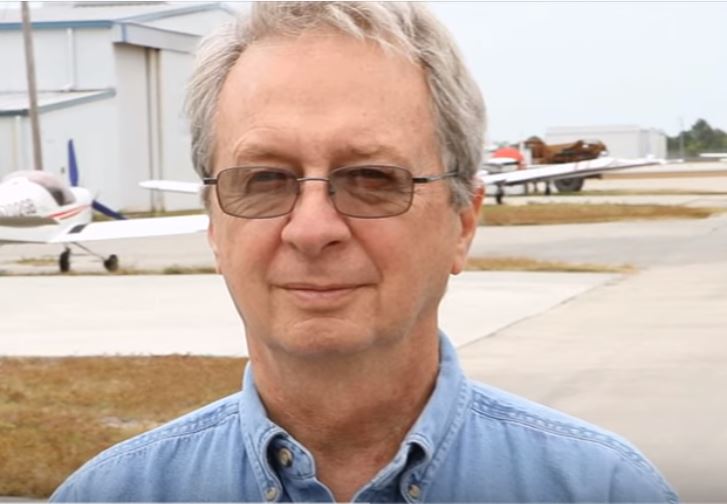 Phil Corso Jr. carries on the legacy of his father, Lt. Colonel Philip J. Corso, author of the best-selling book, The Day After Roswell, by sharing how the Roswell alien craft crash forever changed the course of human history.
The flying saucer crash of 1947 in Roswell, NM gave us the seeds of technology used for the Strategic Defense Initiative, "Star Wars." The military utilized reverse engineered alien technology of lasers, accelerated particle-beam weapons and aircraft equipped with "Stealth" features. Other technology gleaned from the Roswell crash includes Kevlar material for bulletproof vests, fiber-optics and integrated circuitry.
Corso will discuss time travel, alternate timelines, much more! We anticipate the Q&A will be lively and invigorating!
The impact of this presentation may potentially widen our perception of who we are, and our place within a universal consciousness.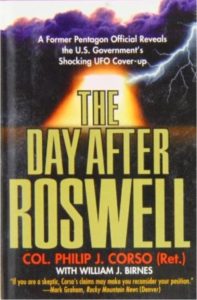 The Day After Roswell ends the decades-old controversy surrounding the mysterious crash of an unidentified aircraft at Roswell, New Mexico, in 1947. Backed by documents newly declassified through the Freedom of Information Act, Colonel Philip J. Corso (Ret.), a member of President Eisenhower's National Security Council and former head of the Foreign Technology Desk at the U.S. Army's Research & Development department, has come forward to reveal his personal stewardship of alien artifacts from the Roswell crash. He tells us how he spearheaded the Army's reverse-engineering project that led to today's: Integrated circuit chips Fiber optics Lasers Super-tenacity fibers and "seeded" the Roswell alien technology to giants of American industry. Laying bare the U.S. government's shocking role in the Roswell incident — what was found, the cover-up, and how they used alien artifacts to change the course of twentieth-century history
---
When:  Friday, January 31, 2020  at 7:00 P.M.  (doors open at 6:15 P.M.) Where: Colorado Law @ CU Boulder Wolf Law Building 2450 Kittredge Loop Dr., Boulder, CO 80309 (NE corner of Baseline Rd. and Broadway St.) http://www.colorado.edu/law/about/visitus Suggested Minimum Donation: $10 at the door For further information, please call: 480-888-5480 Presented to you by: https://boulderexo.com/ https://www.meetup.com/BoulderEXO/