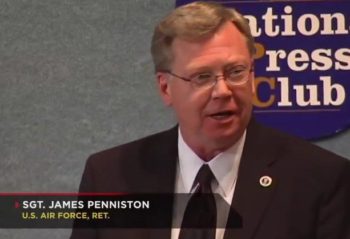 TSgt. James Penniston, USAF Retired
The Rendlesham Forest incident of 1980
USAF First Response
 Friday, January 18, 2019 at 7:00 P.M.  (doors open at 6:15 P.M.)
Colorado Law @ CU Boulder Wolf Law Building
The Rendlesham Forest incident is the most intriguing and best-documented UFO case in the world and is 2nd only to Roswell NM in terms of name recognition; however, in truth it is a far more significant event than Roswell. There is scarcely no other UFO case anywhere in the world which can boast such a large number of apparently highly credible witnesses on two separate nights, or such a wide variety of supporting evidence that includes physical traces and confirmation by two Air forces, the USAF and the RAF, an official memo confirming the events written by a high-ranking USAF officer, a real-time tape recording made during the second night of the sighting by the same USAF officer and many more.
In this presentation, witness, experiencer and "first responder" and ultimately investigator, Technical Sergeant Penniston will share his experiences about the investigation of a craft-of-unknown-origin, located just outside RAF Woodbridge, England in December of 1980 where his team was the "First Responders" in the investigation of the craft. This case became to be known as the Rendlesham Forest Incident and is the most documented account in military history.
READ MORE
---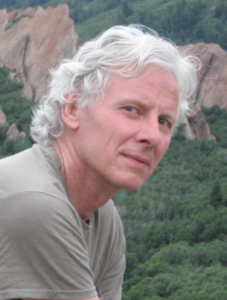 Jeff Peckman – February 8, 2019 
Jeff Peckman is author of POWER UP: How to Create a Solution-Based World in 100 Days,and former chief proponent of the 2010 Denver ballot initiative to create an Extraterrestrial Affairs Commission. His pioneering and controversial ballot initiatives made headlines worldwide, even setting media records. Since 2003, over 200 liberal to conservative local, national, and international news media have interviewed Jeff. These included interviews by Ancient Aliens (Season One), David Letterman, The Daily Show, Larry King, Geraldo, George Noory, Thom Hartmann, and dozens of other top mainstream media outlets. Over 300,000 web pages, representing over twenty-four languages, have referenced his initiatives. Jeff was formerly the Vice President of Special Projects at the DaVinci Institute. He has presented at the UFO Congress, X-Conference, and AlienCon in Pasadena, CA, in June 2018.  READ MORE
---
Boulder Exo presents various speakers along the UFO, extraterrestrial, multi-dimensional, and consciousness spectrum. These presentations are given in Boulder at the University of Colorado (CU) campus and are offered generally once a month.