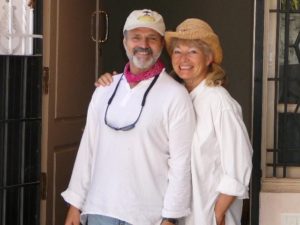 Friday, June 15th 2018 at 7:00 P.M.
Linda Myers & Simon Bialobroda  present:
BUILDING A BRIDGE TO CONSCIOUSLY JOINING OUR COSMIC FAMILY
Humanity is on a trajectory into the cosmic community. Never before has the light and love of human consciousness had the potential to burn more brightly. The power to know, to open to new ideas and the scientific principle of 'light attracts light' is steadily leading humanity towards bridging the 3rd and 5th Dimensions. While new energies are bombarding the planet, we are being showered with cosmic contact, sightings, visitations, experiences, and messages. What is the ultimate meaning of this hidden presence?   READ MORE
Boulder Exo presents various speakers along the UFO, extraterrestrial, multi-dimensional, and consciousness spectrum. These presentations are given in Boulder at the University of Colorado (CU) campus and are offered generally once a month.