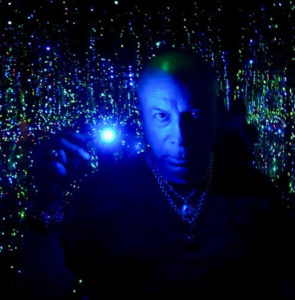 Jonathan Zap has spent a lifetime navigating rabbit holes. In the nearly forty years of exploration since he first discovered what he calls, "the Singularity Archetype", Jonathan has picked up many skills of navigating through paranormal experiences and esoteric research that he would like to share. He has learned a great deal how to avoid getting lost in rabbit holes, spun around by the carnival fun house mirrors of the unconscious, seduced by charismatic charlatans and many other slippery pitfalls encountered on a path of exploration.
Some of the topics of his presentation will include:
Orienting yourself in an age of accelerating evolutionary metamorphosis

Working with ambiguity and avoidance of confirmation bias, premature closure, halo effects and other cognitive blind spots

Archetype possession and its classic symptoms – ego inflation, literalism, messianic delusion, proselytizing, etc.

Recognizing the many trickster aspects of the paranormal and unconscious so that we can work with synchronicities, dreams, visions and charismatic experiences without being misled by them.
Jonathan Zap grew up in the Bronx and attended the Bronx High School of Science. He graduated from Ursinus College with honors in Philosophy and English and received his Master's degree in English from NYU. Jonathan is an author, philosopher, journalist, and teacher who have written extensively on psychology and contemporary mythology. Jonathan is the author of numerous published articles, essays, experimental works of fiction and creator of the Zap Oracle(https://zaporacle.com). 
His most recent book is Crossing the Event Horizon—Human Metamorphosis and the Singularity Archetype. He has done numerous radio and television interviews and is a regular guest on Coast-to-Coast AM. He is a featured correspondent and editor at Reality Sandwich (http://realitysandwich.com), a popular, countercultural online magazine. Jonathan has a background in Jungian psychology, paranormal research, film, literature, contemporary mythology and many other subjects. He uses his eclectic background to take a multi-disciplinary approach to understanding and writing about many subjects.
---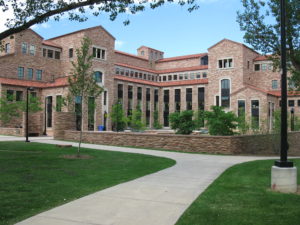 When: Friday, December 8, 2017 at 7pm (doors open at 6pm)
Where: Colorado Law @ CU Boulder Wolf Law Building
2450 Kittredge Loop Dr., Boulder, CO 80309 (NE corner of Baseline Rd. and Broadway St.)
http://www.colorado.edu/law/about/visitus
Suggested Minimum Donation: $10 at the door
For further information, please call: 480-888-5480
Presented to you by: https://boulderexo.com/ https://www.meetup.com/BoulderEXO/