Hollywood Filmmaker, Writer, Producer, Director, and Artist – Paul Davids
From ROSWELL (The UFO Cover-up) to The Life After Death Project: The Paul Davids Story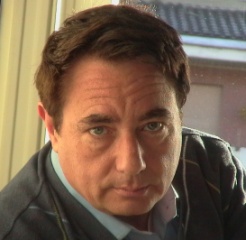 In this special presentation, Paul Davids, a man with great talent, conscience, and integrity will be presenting on many of his films, personal interests and experiences. Some of the topics to include UFO's, The Disclosure Project, his personally supplying Roswell information to Bill Clinton and the former President's stance on UFOs, the Jesus in India research, and Paul's LIFE AFTER DEATH PROJECT and his book AN ATHEIST IN HEAVEN (co-authored with Dr. Gary E. Schwartz). It is about science-fiction's "Founding Father" Forrest J. Ackerman and a unique, decades long friendship that did not end with death. It includes an overwhelming trove of scientific findings that is a decisive monument to afterlife evidence.
Paul Jeffrey Davids grew up in Kensington and Bethesda, Maryland. He is the son of Dr. Jules Davids (Ph.D.), the late tenured full professor of American Diplomatic History at Georgetown University.  As an undergraduate at Princeton University (majoring in psychology), he won the F. Scott Fitzgerald Prize for writing literature. From Princeton, he was one of the first Fellows at the American Film Institute Center for Advanced Film Studies.  Paul's books include six books for Lucasfilm that continued the STAR WARS saga after RETURN OF THE JEDI.  He was the original production coordinator of THE TRANSFORMERS animated TV episodes for Marvel, with credits on 79 episodes. Films he has written, produced and/or directed include SHE DANCES ALONE, ROSWELL, TIMOTHY LEARY'S DEAD, STARRY NIGHT, THE ARTIST & THE SHAMAN, THE SCI-FI BOYS, JESUS IN INDIA, BEFORE WE SAY GOODBYE, THE LIFE AFTER DEATH PROJECT (1 & 2), and MARILYN MONROE DECLASSIFIED.
WHEN:
Friday, September 16th at 7:00 P.M. (doors open at 6:00 P.M.)
WHERE:
Colorado Law @ CU Boulder
Wolf Law Building | 101 UCB – Wittemyer Courtroom
2450 Kittredge Loop Road, Boulder, CO 80309 (NE corner of Baseline Rd. and Broadway St.)
http://www.colorado.edu/law/about/visitus
RSVP to the Facebook Event and invite your friends!
Suggested Minimum Donation: $10 at the door
For further information, please call: 480-888-5480