Colorado Law @ CU Boulder Wolf Law Building | Room 204 (second floor)
Suzy Hansen is a UFO sighting investigator, author, and contact experiencer from New Zealand. In this very special visit to USA, at BoulderExo the presentation will include:
In the first part of the presentation, Suzy Hansen will present her unique understanding of the 'dual soul' in relation to her lifetime of alien contact, including her soul's path into this life, the soul enhancement process, and the relevance of the inter-generational factor in alien contact. Suzy will outline her original information on the "Three Waves" of volunteer souls incarnating on our planet over recent decades. Many of us wonder what our purpose in life is, and what "tasks" we might achieve.
In the second part of the presentation, Suzy will discuss what might future humans be capable of? Suzy will describe the alien processes of (de)materialization, power-of-intent, and their utilization of light, energy fields, and frequencies she has observed and experienced on craft. Consciousness is an integral part of alien technology. There is a fine line between reality and augmented consciousness. However, the task now is to re-awaken "sleeping" souls in this time of global chaos. Who will be the "future humans"?
Suzy Hansen's worldview was shaken in 1975, at age 20, when her car was engulfed and lifted off the road by a massive white ball of light, resulting in 90 minutes missing time. The incident catapulted Suzy headlong into researching New Zealand's nationwide UFO sightings, and her own ongoing contact experiences recalled from early childhood.
Suzy is the author of "The Dual Soul Connection – the Alien Agenda for Human Advancement" (2015), with contributions by Dr. Rudy Schild, Emeritus Professor of Astrophysics, Harvard/Smithsonian Center for Astrophysics, Cambridge, USA. "The Dual Soul Connection" documents Suzy's lifetime of experiences with extraterrestrials and non-human intelligences.
---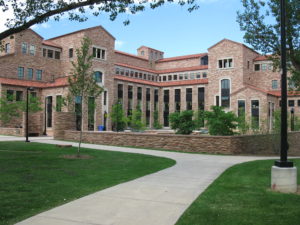 When: Friday, June 9, 2017 at 7pm (doors open at 6pm)
Where: Colorado Law @ CU Boulder Wolf Law Building | Room 204 (second floor)
2450 Kittredge Loop Dr., Boulder, CO 80309 (NE corner of Baseline Rd. and Broadway St.)
http://www.colorado.edu/law/about/visitus
Suggested Minimum Donation: $10 at the door
For further information, please call: 480-888-5480
Presented to you by: https://boulderexo.com/ https://www.meetup.com/BoulderEXO/