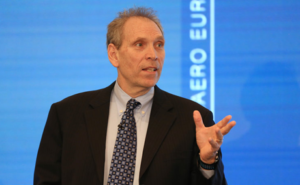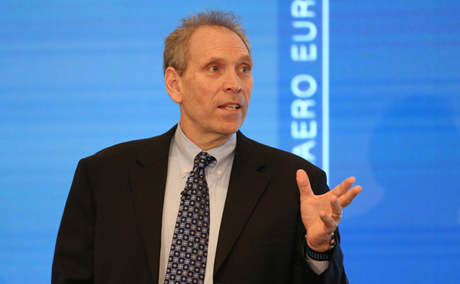 This BoulderExo presentation, the talk will cover the presenter's research into the Majestic-12 documents and the military and intelligence communities' paper trail of UFO classified documents, which tell the clear stories of numerous UFO Crashes and subsequent retrievals by elite special operations teams.  Proof of intense US government participation with UFOs. At the heart of the matter are the 74 cases of UFO crash retrievals and subsequent military cover-up of tangible physical and cultural evidence in the form of documents, craft wreckage, alien bodies and damaging witnesses. The cases vary in quality, depth and sophistication but the audience will come away with new insight, novel information and a clear perspective that there are many other UFO crashes before and after Roswell that are in many ways' stronger cases then the famous Roswell events.
Ryan has spent 40 years in business across multiple industries-semiconductors, computer systems, medical systems, document processing, energy conservation, drones, and recently gas turbines. As frequent lecturer on the UFO subject, Ryan has taught college courses and made numerous presentations about UFOs to civic organizations and at ufology conferences. He has organized seven worldwide UFO crash retrieval symposia, each with their own conference proceedings. He presented a UFO lecture to a class on National Security Affairs at the Naval Postgraduate School that formed the basis of the final exam. He manages the content of www.majesticdocuments.com and along with his father was the executive producer of The Secret, a television documentary broadcast several times on Discovery's Sci-Fi Channel concerning both UFO crashes a military retrieval and the authenticity of the Majestic-12 documents.
Ryan is now regarded as a leading authority on the Top Secret classified Majestic-12 intelligence documents, UFO crashes and military retrievals and specifically the 1941 Cape Girardeau, Missouri UFO Crash.
---
MAJIC EYES ONLY
Earth's Encounters with Extraterrestrials Technology…
A stunning treatment of the controversial subject of UFO crashes and subsequent military retrievals MAJIC EYES ONLY is the most authoritative and comprehensive chronicle ever published on the subject of worldwide UFO crashes and subsequent military retrievals from 1897 to the present.
The author guides the reader through seventy-four UFO crash incidents supported by compelling evidence in the form of official documents, eyewitnesses and in some cases physical evidence.
When:  Friday, May 24, 2019  at 7:00 P.M.  (doors open at 6:15 P.M.)
Where: Colorado Law @ CU Boulder Wolf Law Building
2450 Kittredge Loop Dr., Boulder, CO 80309 (NE corner of Baseline Rd. and Broadway St.)
http://www.colorado.edu/law/about/visitus
Suggested Minimum Donation: $10 at the door
For further information, please call: 480-888-5480
Presented to you by: https://boulderexo.com/ https://www.meetup.com/BoulderEXO/