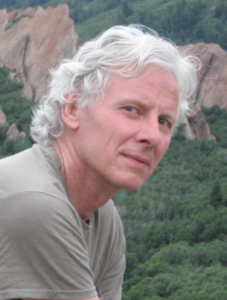 Greeting our space family with, "Welcome to Earth – please excuse the mess" is not an option. We need to clean up our planet and raise our consciousness and our deserving ability.
Jeff Peckman will describe how to achieve much of that with the "flip of a switch" and the "stroke of a pen" at the speed of "greased lightning". It is not about ETs themselves, even though they are monitoring our readiness and maturity. It is not about governmental disclosure or cover-ups. In this presentation, Jeff will share how even small groups of people, with readily available resources and opportunities, can leverage small, practical and easy steps to make giant leaps in preparing humanity for open contact with our Galactic Family.
Lastly, Jeff will describe his current Denver initiative to protect extraordinary life-saving and planet-saving technologies, despite illegal government suppression. Some surprising and exciting new information will be shared as well.
Jeff Peckman is author of POWER UP: How to Create a Solution-Based World in 100 Days, and former chief proponent of the 2010 Denver ballot initiative to create an Extraterrestrial Affairs Commission (Initiative 300). His pioneering and controversial ballot initiatives made headlines worldwide, even setting media records. Since 2003, over 200 liberal to conservative local, national and international news media have interviewed Jeff. Interview including: Ancient Aliens (Season One), David Letterman, The Daily Show, Larry King, Geraldo, George Noory, Thom Hartmann, and dozens of other top mainstream media outlets. Over 300,000 web pages, representing over twenty-four languages, have referenced his initiatives. Jeff was formerly the Vice President of Special Projects at the DaVinci Institute. He has presented at the UFO Congress, X-Conference, and AlienCon in Pasadena, CA in June 2018.
---
When:  Friday, February 8, 2019  at 7:00 P.M.  (doors open at 6:15 P.M.)
Where: Colorado Law @ CU Boulder Wolf Law Building
2450 Kittredge Loop Dr., Boulder, CO 80309 (NE corner of Baseline Rd. and Broadway St.)
http://www.colorado.edu/law/about/visitus
Suggested Minimum Donation: $10 at the door
For further information, please call: 480-888-5480
Presented to you by: https://boulderexo.com/ https://www.meetup.com/BoulderEXO/