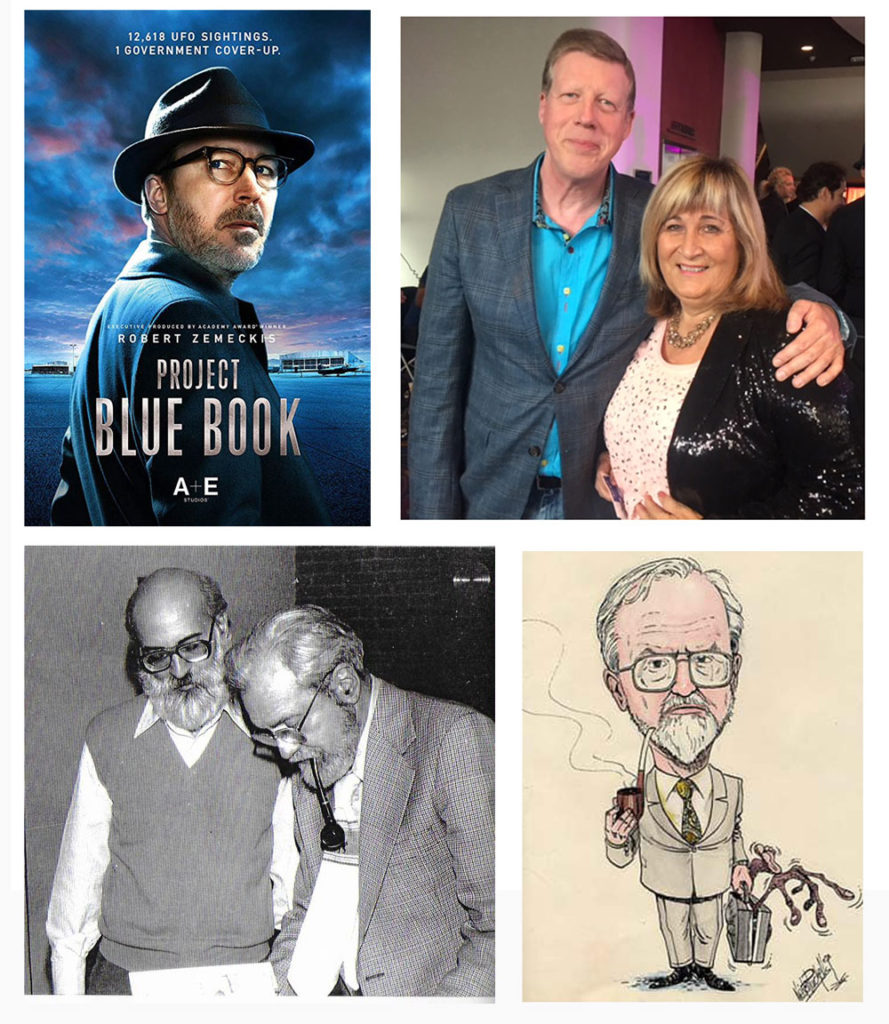 Paola Harris interviews Paul Hynek, the son of Dr. J. Allen Hynek, about History Channel's PROJECT BLUE BOOK
Paul Hynek is the youngest son of the late Dr. J. Allen Hynek, an astronomer who worked with the U.S. Air Force investigating UFO cases from the beginning and the actual person behind the HISTORY Channel's new series Project Blue Book, based on a real project to investigate UFOs from 1952 to 1969. A character based on J. Allen Hynek is the lead character in the series. Paul's father began his investigation with USAF as a skeptic, but by the time Blue Book ended, he was convinced some UFO cases posed a real mystery.
In this interview, we talk to Paul about the production of the new series, his father's UFO work, and how he hopes the show will affect viewers and perceptions of the UFO phenomenon.
Paul Hynek has worked in tech and entertainment and is currently a business consultant. Paul is also a former adjunct professor at Pepperdine University, and is presently a consultant for the Project Blue Book series.
Paola Leopizzi Harris is an Italo-American photojournalist and investigative reporter in the field of extraterrestrial related phenomena research.  She is also a widely published freelance writer, especially in Europe.  She has studied extraterrestrial related phenomena since 1979 and is on personal terms with many of the leading researchers in the field.  From 1980-1986 she assisted Dr. J. Allen Hynek with his UFO investigations and has interviewed many top military witnesses concerning their involvement in the government truth embargo.
Paola Harris was a family friend of Dr. J. Allen Hynek and collaborated with him from 1982 – 1986.
---
When:  Friday, March 8, 2019  at 7:00 P.M.  (doors open at 6:15 P.M.)
Where: Colorado Law @ CU Boulder Wolf Law Building
2450 Kittredge Loop Dr., Boulder, CO 80309 (NE corner of Baseline Rd. and Broadway St.)
http://www.colorado.edu/law/about/visitus
Suggested Minimum Donation: $10 at the door
For further information, please call: 480-888-5480
Presented to you by: https://boulderexo.com/ https://www.meetup.com/BoulderEXO/