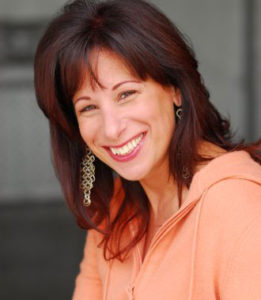 Everything in life prepares us for the next stage in our human and soul development. As a direct result of her near-death experience in 2003, Dr. Kathy Forti began working with multidimensional beings, called The Founders, to bring forth not only new healing technology, but also a greater understanding of how mankind's origins and evolutionary past are directly linked to the awakening consciousness of today.
In this presentation, Kathy will share much of her own personal journey including:
Past life experiences with the Atlantean Order of Melchizedek, the cosmic priests to the priests, and their interdimensional role in the universe.
The true significance of the Ascension process and man's path to higher healing.
Remote viewing and lucid dreaming contact with ET's, including star gate portals and other world bases.
CLICK FOR SATURDAY March 17 EVENT INFO
Kathy J. Forti, Ph.D. was born in Chicago, Illinois. Kathy is an author, teacher and inventor. She is a clinical psychologist with degrees from New York University in Journalism and graduate degrees from Old Dominion University for counseling in psychology with over 25 years of experience in the mental health care field. She is the developer of the Trinfinity8 (www.Trinfinity8.com) healing technology based on transmitting mathematical coded information to the body through pure quartz crystal rods. Dr. Forti is the author of the book "Fractals of God: A Psychologist's Near-Death Experience & Journeys into the Mystical". She is also an experienced remote viewer and an Ancient Egyptian Mystery School teacher who leads annual healing trips thru the sacred temples of Egypt.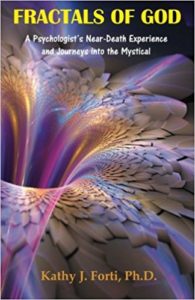 ---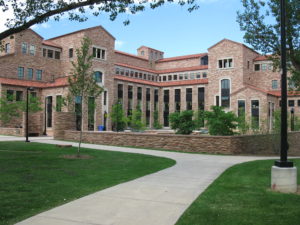 When: Friday, March 16, 2018 at 7pm (doors open at 6pm)
Where: Colorado Law @ CU Boulder Wolf Law Building
2450 Kittredge Loop Dr., Boulder, CO 80309 (NE corner of Baseline Rd. and Broadway St.)
http://www.colorado.edu/law/about/visitus
Suggested Minimum Donation: $10 at the door
For further information, please call: 480-888-5480
Presented to you by: https://boulderexo.com/ https://www.meetup.com/BoulderEXO/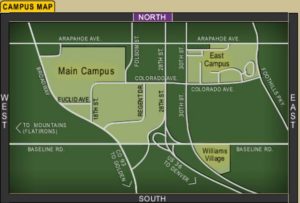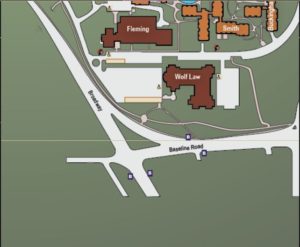 Special Second Event!
Following Kathy Forti's presentation at C.U. on the 16th, Boulder Exo is sponsoring a special event with Kathy who will be sharing her story about the process of receiving information from inter-dimensional beings to build the Trinfinity8 healing machine. She will also be doing demonstrations with her machine.
Date: Saturday, March 17th
Place: Alfalfas Market upstairs community room, Louisville, CO
Time:  1:00-3:00.
Dr. Kathy Forti, will share how in 2003 her heart stopped and she was helped to return to Earth by multi-dimensional beings of light whose goal is to bring healing to our world. She journeyed into the realm of physics and sacred geometry, and learned how key mathematical information affects the consciousness of the cells. She felt guided and directed every step of the way, receiving insights and inspiration on how to adapt the quantum physics applications in new and more powerful ways than anything that is currently available.
Looking at the larger picture, everything in our world or universe also has a mathematical signature to it.  Even our DNA is mathematically coded and we need to speak to it in a language it understands, which is math.  Math is the blueprint of creation and Trinfinity8 incorporates over 5,000 different mathematical signatures for vibrant health.  These mathematic algorithms are then translated into binary code, the language of computers, and streamed through a computer's USB port into a signal convertor box before being delivered through quartz crystal rods to the user.
This is the physics of rejuvenation — binary healing and restorative algorithmic codes, programmed into software. It includes:
energizing and health-building elements, such as oxygen & enzymes
rejuvenating, balancing and strengthening elements, such as anti-oxidants, vitamins, minerals
DNA and telomere repair, telomerase and 528 Hz (hertz) all completely natural to the cells in the body
Telomerase is the enzyme that lengthens the telomeres, the tail ends of the DNA chromosomes that control how long we live.
The coding in Trinfinity8's programming maximizes your system's ability to self-repair and restore itself to a more youthful and vibrant state of wellness.
The Trinfinity8 system also addresses beautifying and toning facial and body features, like stimulating collagen and elastin to repair sagging skin.  The codes are recognized by our nervous system as incoming information stimulating our bodies to self-correct and self-heal.
Join us for this fascinating event!