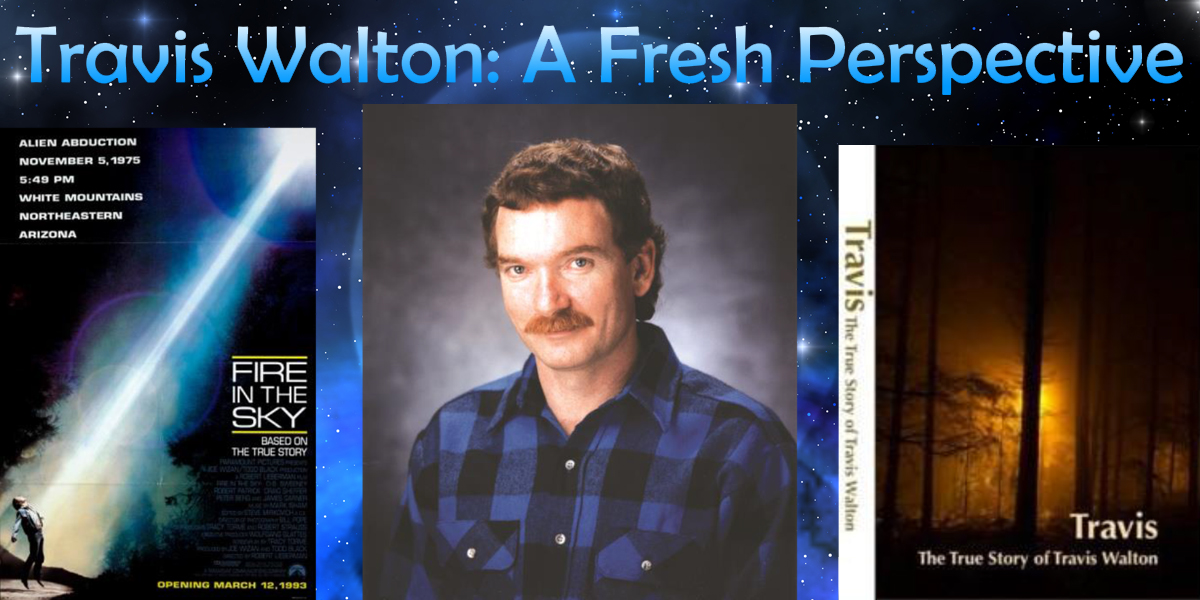 On November 5th 1975, a group of seven tree-trimmers were driving home from work in a truck in the Apache-Sitgreaves National Forest in Arizona. The driver stopped the truck when they noticed a flying saucer hovering about fifteen feet above some nearby trees. Travis Walton approached the saucer on foot, despite the objections of his workmates and was then knocked off his feet by a bluish beam coming down from the craft. What happened next in this incredible story has been the subject of books, television programs, a Hollywood movie and now an award winning documentary. Join us to hear Travis tell the rest of the story in person.
In the decades since his now famous abduction experience, the details of the event, all the people involved and the aftermath that occurred are a matter of public record available to anyone on the internet. We will now hear from Travis about the compared results of his current EEG brain map readings compared to the ones taken right after his incident in the late '70s. However, who he was before the incident occurred is integral to it. The personal changes occurring for Travis since his extraordinary experience, which could only be integrated with sufficient time and have been held beneath the surface of his public life, are a matter of the whole life of Travis Walton.
During this BoulderExo event, Travis will share with us some of the details of these personal changes, along with a new perspective and understanding from his experience about life in the universe for all of us.
BoulderExo is also proud to present the new documentary Travis: The True Story of Travis Walton at a separate event on Wednesday, June 24. Travis will be on hand to introduce the film. Learn more…
Event: Travis Walton: A Fresh Perspective
When: Friday, June 26 at 7:00 P.M. (doors open at 6:00 P.M.)
Where:
Colorado Law @ CU Boulder
Wolf Law Building | 401 UCB – Wittemyer Courtroom
2450 Kittredge Loop Road, Boulder, CO 80309
(NE corner of Baseline Rd. and Broadway St.)
Suggested Minimum Donation: $10 at the door
For further information, please call: 480-888-5480
RSVP to the Facebook Event (and invite your friends)