Contact from Peru: Spirituality, Advanced Improvement, and Human Development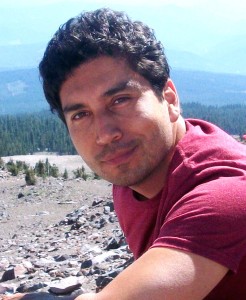 ENRIQUE VILLANUEVA ~ Hypnotherapist, Author, Healer, Contactee, and Rahma Guide was born in Lima, Perú, where he had his first UFO sighting at the age of seven. In 1988, Enrique joined The Rahma Mission, a contact group founded by the internationally well-known Peruvian contactee Sixto Paz Wells. There, he was initiated into the protocol for contact with extraterrestrials. After serious effort and dedication, he had the opportunity to interact with this alien intelligence through programmed sightings, telepathic communications, and physical encounters—experiences that triggered in him a great thirst for knowledge.
In this BoulderExo presentation, Enrique will share and discuss numerous topics including:
1. The Importance of Expanding One's Consciousness
2. Telepathic Contact during Physical Encounters with Alien Beings
3. "We Are Not Alone Within" – and we never have been
Enrique Villanueva is a Certified Master Practitioner of NLP (Neuro-Linguistic Programming) a Practitioner of EFT (Emotional Freedom Technique) and a Certified Hypnotherapist who graduated from the Hypnosis Motivation Institute. He is the creator of REM Healing©, a form of alternative therapy that uses the present mind in connection with the future in order to modify the past, thus generating dramatic transformations to the present.
When: Friday, December 18 at 7:00 P.M. (doors open at 6:00 P.M.)
Where:
302 Pearl St. (SE Corner of 3rd and Pearl St.)
Boulder, CO 80302
Suggested Minimum Donation: $10 at the door
For further information, please call: 480-888-5480