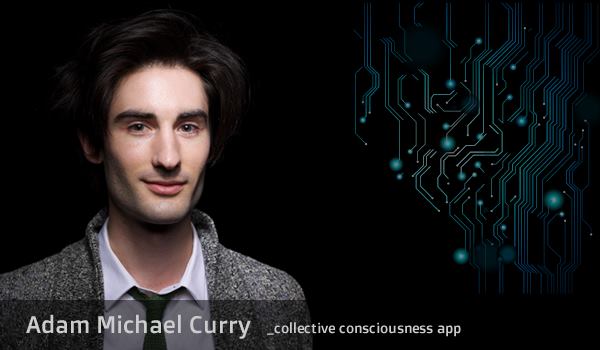 Adam Michael Curry ~ is an inventor and tech entrepreneur from San Francisco who grew up in the consciousness research community.
Fifty years of experiments have demonstrated an unexplained influence of consciousness upon the physical world. As mainstream science works to explain the phenomena, new opportunities exist to create a radically new technology that could harness this relationship between mind and matter – a so-called "consciousness technology." Adam Curry will discuss ongoing efforts to bring consciousness technology out of the realm of science fiction by incorporating consciousness and reality into the realm of consumer devices.
Adam is the founder of the Collective Consciousness App, a radical new technology to explore the power of consciousness and the nature of reality. The world's largest consciousness research project alongside on the project with Dean Radin, PhD (lead scientist at the Institute of Noetic Sciences), Mikey Siegel (founder of the Consciousness Hacking Movement), Roger Nelson, PhD (founder of the Global Consciousness Project) and many others.
Adam M. Curry worked at the Princeton Engineering Anomalies Research lab and Psyleron and recently founded the Collective Consciousness App Project which explores the horizons of "consciousness technology." He was the recipient of the MIT Ceres Connection Prize at 17, for an invention that converted electro-gravitational phenomena into signals that can help forecast seismic events, such as earthquakes. Adam has been featured in the Discovery Channel's "Through The Wormhole" with Morgan Freeman, in The Huffington Post, and numerous documentaries.
When:   Friday, April 24th at 7:00 P.M. (door opens at 6:00 P.M.)
Where: Colorado Law @ CU Boulder
Wolf Law Building | Room 204 (2nd Floor)
2450 Kittredge Loop Road, Boulder, CO 80309 (NE corner of Baseline Rd. and Broadway St.)
Map: http://www.colorado.edu/law/about/visitus
Suggested Donation: $10 at the door
For further information, please call: 480-888-5480