CALLING EARTH
The first-ever film about trans-dimensional and afterlife communication through modern electronic technology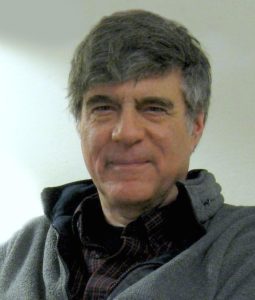 In this presentation, Daniel Drasin will show his 95-minute documentary, Calling Earth, which probes the puzzling phenomenon of Instrumental Trans-communication (ITC) — apparent messages from nonphysical dimensions received through modern electronic and photographic devices. ITC has been well documented by researchers at least as far back as the 1950s when tape recorders first became available to the general public and unexplained voices began to show up in people's recordings. The film provides do-it-yourself instructions for those who would like to experiment with this approach to contacting the departed.
"This film is simply outstanding.  Well done, well documented, well presented.  It is a treasure." – PMH Atwater
Dan writes: "The notion of other dimensions of existence – including an 'afterlife' – makes no sense from the perspective of modern materialism, just as the notion of a solar system made no sense in Medieval times when the Earth appeared to be the center of things. However, our understanding of the natural world has always expanded as we have mustered the courage to follow the evidence where it leads. Sometimes a simple shift of perspective is all we've needed to let our minds comfortably encompass things formerly deemed inexplicable, impossible or nonexistent by the academic and ideological gatekeepers of the day".
Daniel Drasin (http://dandrasin.com) was born and raised in the New York City area and now resides near San Francisco. His interests are broadly scattered throughout the arts, sciences and humanities. Following a brief, five-semester run-in with higher education at Pratt Institute, Harvard University, and the New School, he began a career in independent filmmaking and media production that has now spanned over five decades—including a 44-year affiliation with New Dimensions Radio. Parallel to Dan's professional life has been an abiding interest in paranormal phenomena and anomalous experiences, initiated by numerous precognitive dreams during his childhood. Dan eventually became an avid investigator of the UFO phenomenon and was one of the principal investigators of the infamous West Virginia Mothman incident in the mid-1960s. By the early 1990s Dan had developed an abiding interest in various facets of afterlife research. Since the passing of his former partner Jane in 2007, Dan has received a number of unmistakable communications from her.
---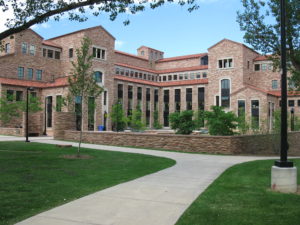 When: Friday, August 4, 2017 at 7pm (doors open at 6pm)
Where: Colorado Law @ CU Boulder Wolf Law Building
2450 Kittredge Loop Dr., Boulder, CO 80309 (NE corner of Baseline Rd. and Broadway St.)
http://www.colorado.edu/law/about/visitus
Suggested Minimum Donation: $10 at the door
For further information, please call: 480-888-5480
Presented to you by: https://boulderexo.com/ https://www.meetup.com/BoulderEXO/