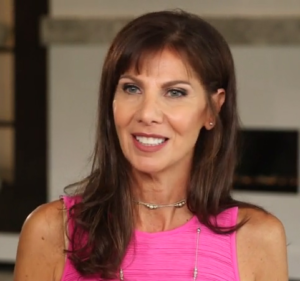 CAROLINE CORY (https://www.omniumuniverse.com/) is a filmmaker, futurist, international speaker and the visionary author of best-selling books on Consciousness and Quantum Healing. As a child and throughout her life, Caroline has been able to perceive subtle energy and has had numerous encounters with otherworldly beings and realities. During this presentation, Caroline will be sharing her experiences that led her to become deeply connected to spirituality, the study of Consciousness, and the mechanics of the Universe.
Furthermore, after teaching energy medicine and consciousness work for over a decade, Caroline founded Omnium Media, a consciousness-based entertainment and media platform for the creation of digital apps, healing videos and higher awareness feature films. Her latest documentary film, E.T. CONTACT: THEY ARE HERE, (http://www.et-contact.com/) studies the science of contact and otherworldly realities and has so far won 9 awards, 2 official selections and various mentions at film festivals across the nation. Caroline will be showing shortened version of her latest documentary film.
Bio: Caroline Cory is a consciousness teacher, author, a filmmaker, and the founder of the OMnium Method of Quantum Consciousness and Energy Healing. Caroline completed her graduate studies in psychology and educational counseling. However, most of her knowledge and deeper awareness came through direct experience.
---
When:  Friday, August 24, 2018 at 7:00 P.M.  (doors open at 6:00 P.M.)
Where: Colorado Law @ CU Boulder Wolf Law Building
2450 Kittredge Loop Dr., Boulder, CO 80309 (NE corner of Baseline Rd. and Broadway St.)
http://www.colorado.edu/law/about/visitus
Suggested Minimum Donation: $10 at the door
For further information, please call: 480-888-5480
Presented to you by: https://boulderexo.com/ https://www.meetup.com/BoulderEXO/