EARTH JOINS THE LARGER COSMIC COMMUNITY
THE 'GREAT SHIFT' IN CONSCIOUSNESS, THE SCIENCE BEHIND IT AND EVIDENCE FOR IT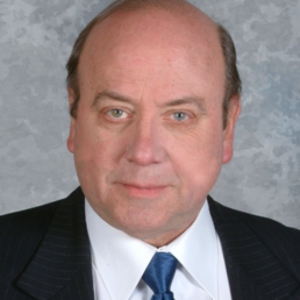 There have been many prophecies of a great "consciousness shift" predicted to occur in our present time. These have been echoed by messages from ET abductees and contactees. The "shift" is said to include a dramatic increase in the level of consciousness on the Earth, increased awareness of advanced off-planet civilizations, and disruptive Earth changes.
In this talk we review some of this evidence, evaluating how strong it is and how it may be affecting consciousness, psychic ability and spirituality on the Earth. Are we truly entering a time of a "great Consciousness Shift?" If so, what is the evidence for it, and what is the science that could explain these changes we are seeing? Moreover, if this is true, what will happen next?
One of the most intriguing messages encountered in this exploration is that, as the Earth shifts its vibration upward into "Fourth Density" and beyond, it will enable us to finally accept openly the reality of off-planet civilizations that have been here for a long time. This shift makes it easier to accept and interact with them. In the words of several contactees, "This will enable the Earth to join the Federation." Viewed from this perspective, this is a momentous change, and may even be one of the primary motivations of the UFO abduction and hybridization programs. As a result, the "shift" may be central to understanding our relationship with our cosmic neighbors.
BIO:
Dr. Claude Swanson is an MIT and Princeton educated physicist. He has worked as a conventional applied physicist for more than twenty years, and has conducted extensive research into the physics of the paranormal. This research has involved underwater archaeology in Bimini, scientific measurements in haunted houses, experiments in remote viewing and psychokinesis, and testing of new devices, which can measure these strange forces. He has also written a book, The Synchronized Universe-New Science of the Paranormal, describing the scientific revolution he believes is underway.
When:  Friday, April 5, 2019  at 7:00 P.M.  (doors open at 6:15 P.M.)
Where: Colorado Law @ CU Boulder Wolf Law Building
2450 Kittredge Loop Dr., Boulder, CO 80309 (NE corner of Baseline Rd. and Broadway St.)
http://www.colorado.edu/law/about/visitus
Suggested Minimum Donation: $10 at the door
For further information, please call: 480-888-5480
Presented to you by: https://boulderexo.com/ https://www.meetup.com/BoulderEXO/