Explorations in Expanding Consciousness presentation by Kaia Evawold and Bear Walker

In this BoulderExo presentation, Kaia Evawold and Bear Walker will share and discuss numerous topics including:\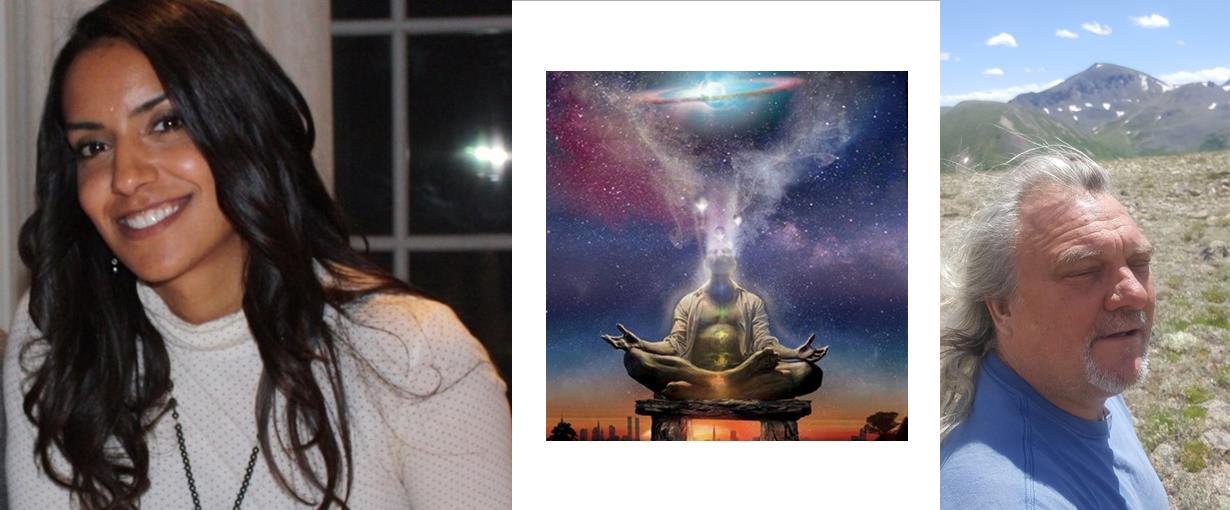 How does "contact' contribute to a deepening sense of who we are?
Can ET involvement (past, present, and future) help us be the highest being we can be?
How does activating our DNA open us to higher levels?
How do ancient techniques raise our energy, and perhaps our consciousness?
What are the current ways, including the use of DMT from plants, contribute to this?
How do crystals and sound vibration lift our potential?
Kaia Evawold: follows the light and dark of her own deep journey of self-discovery. In that process, she has been surprised by the external presence of UFOs and internal presence of "visitors". Trusting the unfolding of this she has been increasingly drawn (like many experiencers) to the field of healing and in particular to the use of crystals for this purpose.
Bear Walker: is a Holistic Practitioner who employs computer technology to assess the health of over 30 different systems in the human body. His background includes studies in cellular biology, homeopathy, and herbal medicine. In 1996, Bear founded Earth Medicine Institute, teaching doctors and lay people in the United States; London, England; Vienna, Italy; Munich, Germany and around the world. Bear has consulted with over 30,000 patients, including many top athletes and celebrities. As a practitioner of natural therapies, Bear also draws on the heritage and wisdom of his tribe, the Anishanabe (Ojibwe). He was trained and is still guided (from the other side) by his Grandfather, a tribal Medicine Man, and carries on his tradition as the teller of his people's stories.